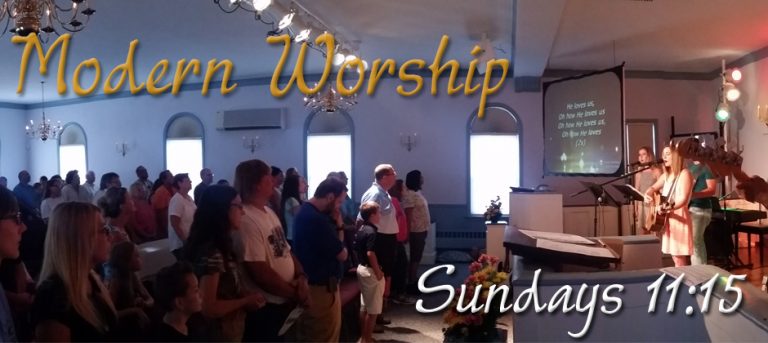 Modern Worship - 11:15 am
** Due to the COVID-19 pandemic this service is on hold until is is safe for us to worship together in this manner.
Please check the Worship Update tab for our current worship information.**
With cutting edge audio/visual presentations, live drama, and modern rock praise and worship music, Lake Shore's Modern Worship Service is a great alternative to the traditional worship service for those looking for a totally different way to worship.
The music at our Modern Worship service is performed by a live band featuring guitars, drums and vocals, and is in the format of top 40 along with some good ol blues and even a bit of country to round out the mix. The songs are modern worship choruses both original and popular, as well as some of the old favorite hymns remixed for a more modern sound.
Often times the Christ Centered Message will be reinforced with dramas or multimedia clips, and even some scenes from popular movies of the day will be used if they are fitting to the theme of the service.
The environment is filled with friendly faces and loving people all joining together to worship God. So if you are looking for something different from traditional worship, and you like to sing and clap then our Modern Worship Service is the place to be each Sunday at 11:15am.
At Lake Shore the whole family is important to us. Quality childcare is always provided for every Sunday service. There is a nursery for babies and toddlers, and children's church for the older kids which begins part way through the morning service after the kids have their own special time with the pastor at the front.