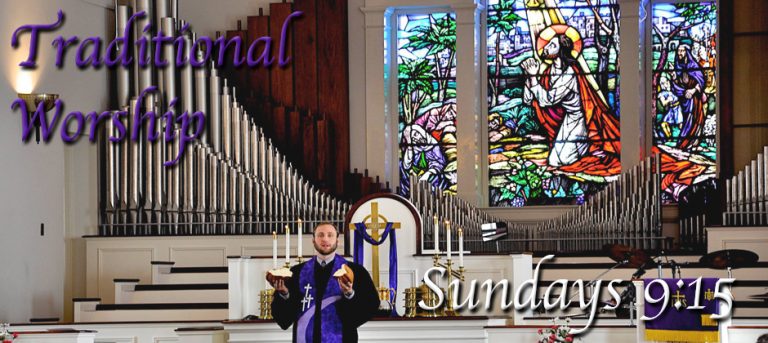 Traditional Worship - 9:15 am
** Due to the COVID-19 pandemic this service is on hold until is is safe for us to worship together in this manner.
Please check the Worship Update tab for our current worship information.**
Our spirited exciting Traditional Worship Service combines elements of the past along with fresh new exciting ideas to keep things vibrant worshipful each and every Sunday.
The Chancel Choir, The Bell Choir, and other talents local musicians provide Anthems and special music each week that lift spirits and send praise upward.
Meaningful Liturgy, Friendly People, and a Christ Centered Message always rounds out the Traditional Worship Service just perfectly every week.
If Traditional Worship is how you prefer to worship then Lake Shore's Traditional Worship Service is where you need to be Sunday mornings at 9:15am.
At Lake Shore the whole family is important to us. Quality childcare is always provided for every Sunday service. There is a nursery for babies and toddlers, and children's church for the older kids which begins part way through the morning service after the kids have their own special time with the pastor at the front.